(posted by dorp)
At the beginning of the season, this game wasn't on the dork tour agenda, for reasons not limited to those graveline mentions
here.
But things happen. On Thanksgiving morning, I ran the Greensboro Gobbler 5K. A UNCC acquaintance asked if I was attending the game the next Wednesday. I said no. He asked why. I said I was chicken. The Sunday after Thanksgiving, Mrs. Dorp and I were lining up the weekly calendar. I explained that there was a Presbyterian at UNCG game on Tuesday and then I wanted to be home to watch the Wildcats play at UNCC. She was confused. I'm paraphrasing, but she said "You're not going to the game at Charlotte, but you're going to watch UNCG play some other crappy team?" Third, a few Wildcat faithful contacted me and asked where the pregame festivities would be. So with my fanhood fully questioned, I made the trip to the Halton House of Horrors.
Pregame was at
Picasso's
, a UNCC pizza sportsbar place. To quote one of the Finer fans in attendance "I don't even know why we play Davidson. They suck- they have like one win. And App State too. Those teams suck." Adorning the wall of Picasso's is a banner from a past NCAA trip. They obviously haven't made any significant updates to their place in many years.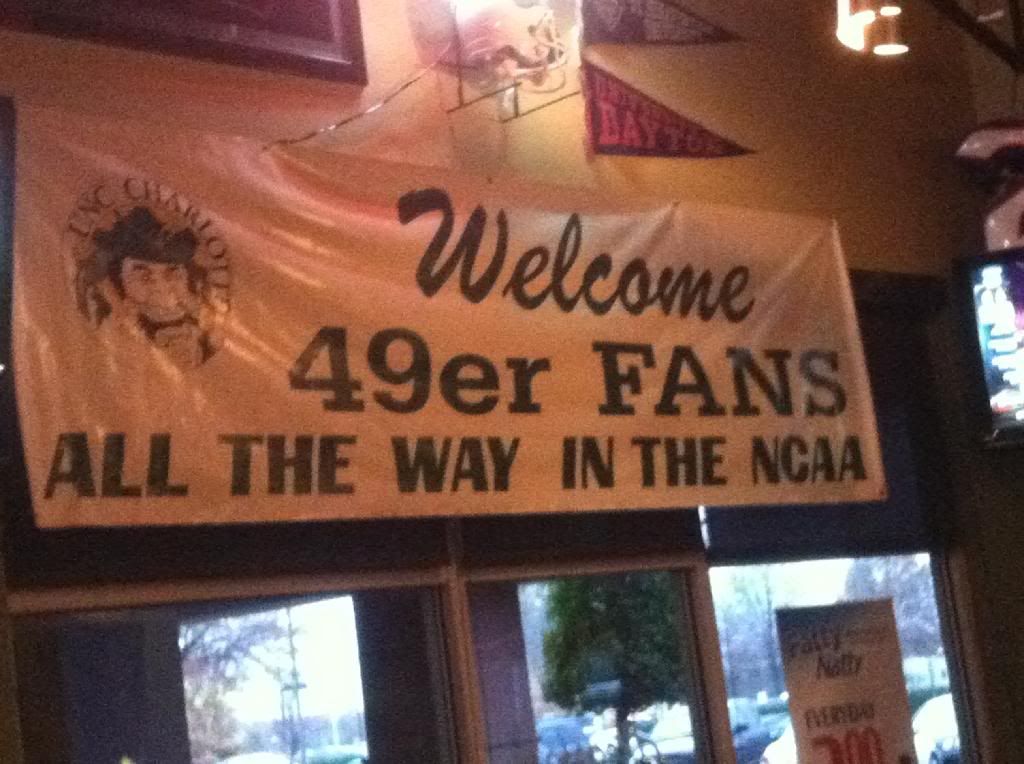 You'd think Picasso's would have better artwork.
At the game, we found our seats in front of a few faithful D-Block guys. We made a few seat rearrangements, as a few older Wildcat fans were mixed in. It was a weak Wildcat fan showing. I'd estimate 150.
Niner fan whining about something.
Obligatory picture of the game.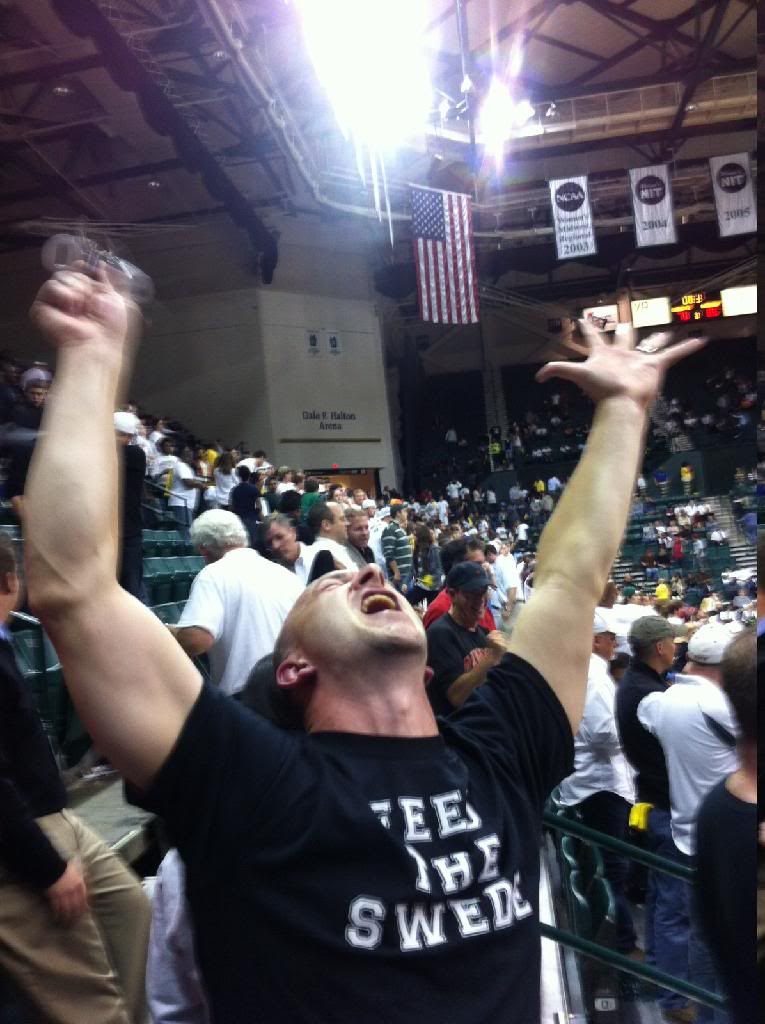 And victory is ours.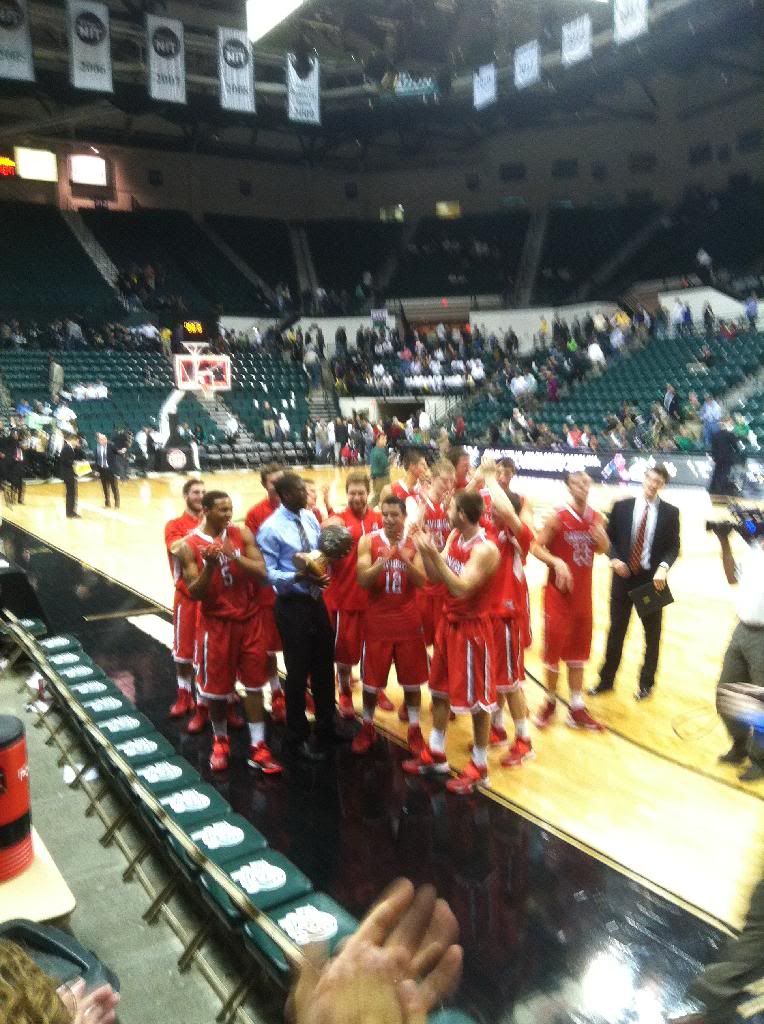 Blurry picture of the team with the ugly trophy.
Wardrobe: Feed the Swede shirt.
Miles traveled: 164. Season total 1380.
Attendance:
Dorp 8 (Cats 2-5). Graveline 4 (0-4). Mrs. Dorp 4 (1-2). JAM 4 (1-2).