(posted by dorp)
A quiet Wednesday night in the 'Boro fed perfectly into a local dork tour stop. I attended the game with the Davidsoncats.com resident polygamist. He's a fan of many teams, including JMU. The students weren't in school, so the game was lightly attended.
Wes Miller can't get a tailor sponsorship?
A picture of most of the fans in attendance.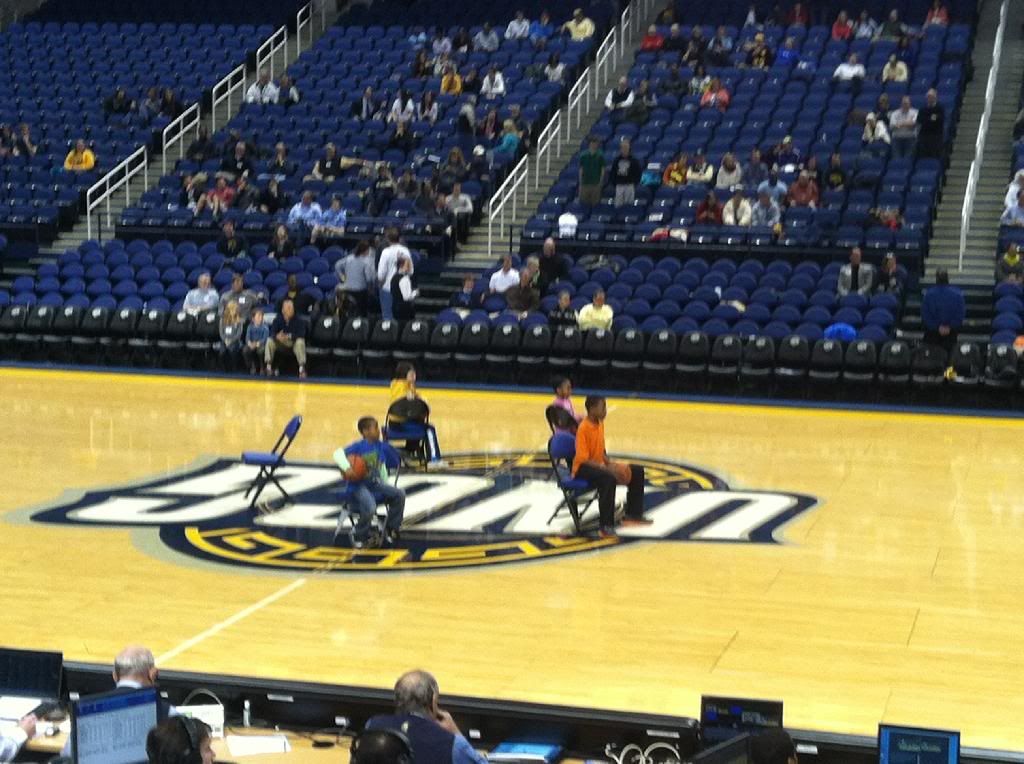 The kid in orange was a foot taller than the rest of the kids. He won.
JMU was up 6 with 17:28 left in the second half.
17:28 Dunk by Kyle Cain (JMU up 4)
17:01 3-pointer by Kyle Cain (JMU up 1)
16:25 3-pointer by Tyrone Outlaw (UNCG up 2)
JMU 30 second timeout.
That stretch basically made the difference, as the Spartans pulled away from there.
Miles traveled: 1
Attendance: Dorp 10 (Cats 2-5). Graveline 5 (0-5). Mrs. Dorp 4 (1-2). JAM 4 (1-2).