Hello! John at MocsMania has invited yours truly (dorp) and my fellow Davidson fanatic graveline to be guest posters on the blog this season. In the past, we've posted highlights of our "SoCon Dork Tour" on
Davidsoncats.com
. Hopefully you'll find our contributions here entertaining, and thanks for reading!
Dorp's seat location - with the Crazies.
To properly prepare for the game, we joined some fellow Wildcats at
Tobacco Road Sports Cafe
, which is beyond the outfield fence at the Durham Bulls ballpark. Graveline's hobby outside of hoops season is getting autographs of minor league players. The bartender at Tobacco Road was a former ballplayer, and there was some disappointment that graveline didn't bring the guy's card with him.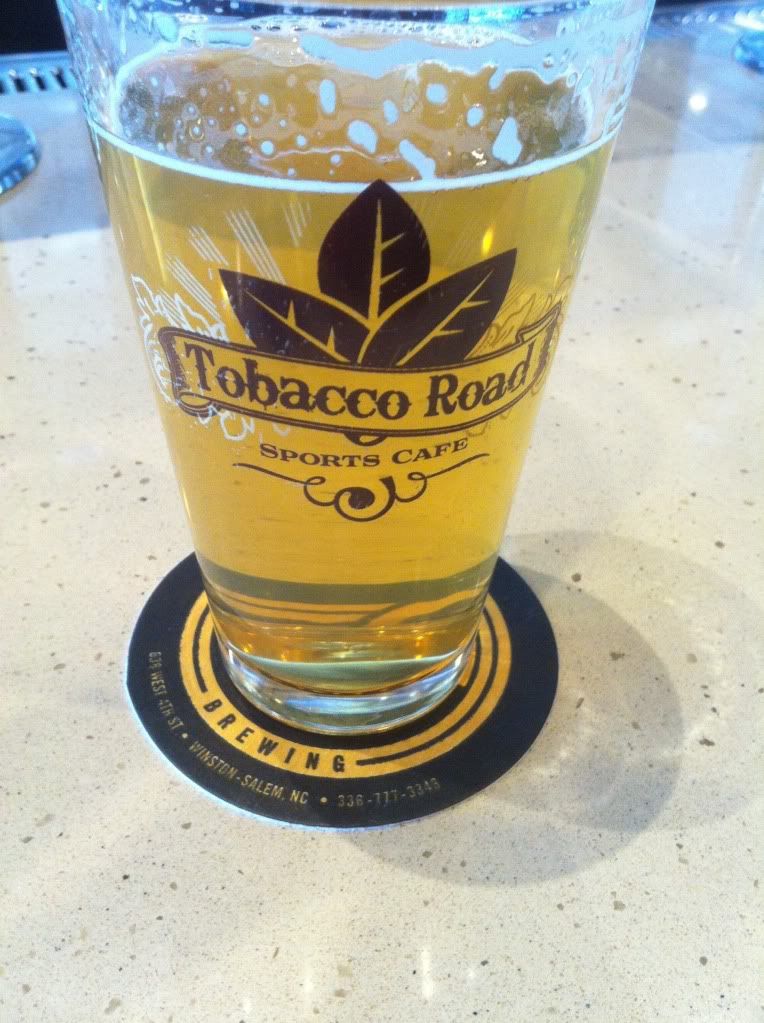 After an assortment of happy hour food, we headed over to the Duke Campus. We found a parking spot, encountered two Davidson townies, and discussed what we were about to witness. After a long walk, we were in familiar territory, standing outside of
Cameron Indoor Stadium
. It was at this point that I reminisced about the now named Taishoff Aquatic Pavilion, where the Wildcat men's swimming & diving teams defeated the Blue Devils in 1997 and 1999.
Graveline finds the will call process a little frustrating, but we eventually enter the arenar and find our seats. Due to the limited ticket situation, graveline and I aren't sitting together. I'm in with the Crazies, in the back row across from the Duke bench. Graveline is somewhere in the upper deck behind me.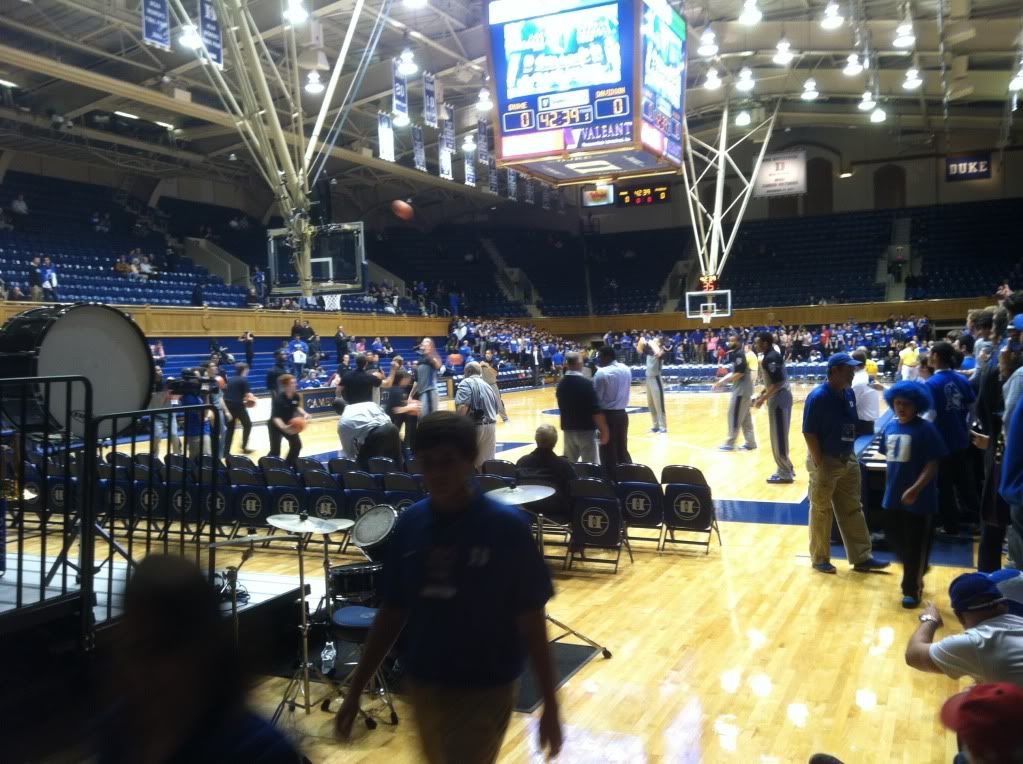 There wasn't any room in the Crazies section, so I found a few Wildcats and went to the other side.

Ok, a few words about these "Crazies". They do what they need to do- make noise and look crazy for the cameras. Based on the dozen or so in front of me, I'm not sure how much they know about their team. They are well-educated on the chants and cheers they perform. But aside from yelling when the Devils score and booing when a call goes against them, I wasn't all that impressed with their hoops knowledge. It's a good thing the Duke players had their names on the backs of their jerseys, or these guys in front of me wouldn't have known Hood from Cook. Again, just my personal impression. It seems the whole Cameron Indoor Stadium schtick needs some refreshing. Ah yes, the message taped on the mascot's forehead. "Where's David's daughter?" Material more suited for
these guys.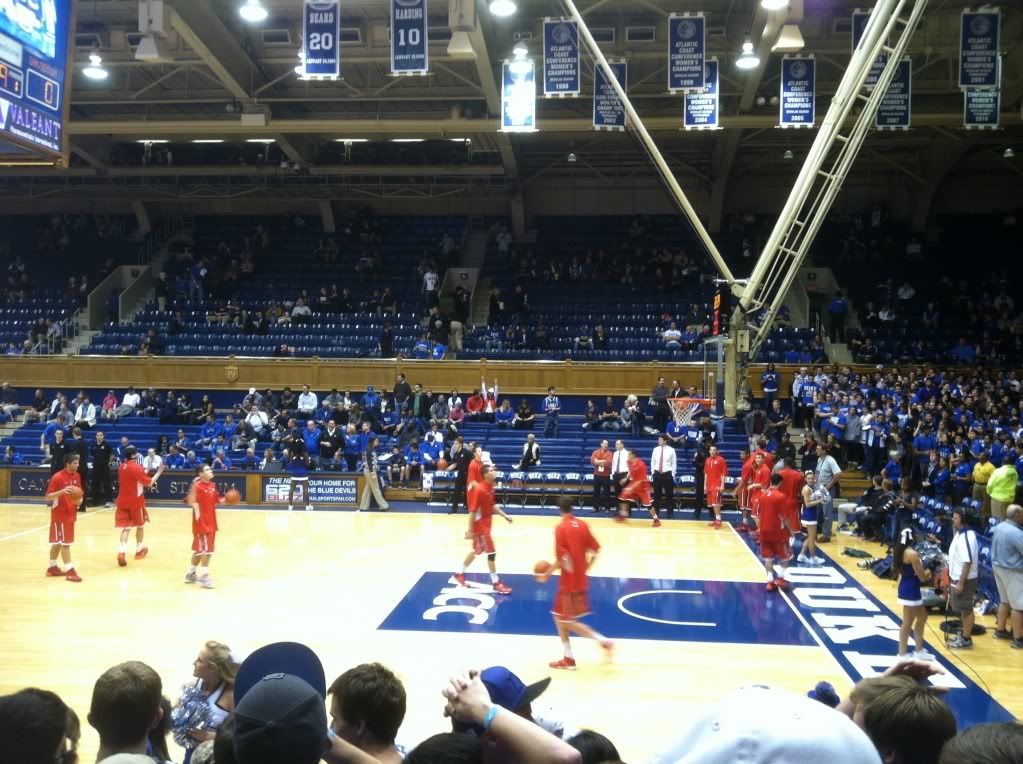 I like the warmups. Hope to see these at a Davidson equipment yardsale in a few years.
Tyler starts the game with a three. Duke comes back and takes an early lead. Just before the under 12 timeout, the refs noticed an unacceptable foul differential (5 Duke, 1 Davidson at 13:20).
11:51 FOUL by Jake Belford (P1T2)
11:51 TIMEOUT MEDIA
11:51 FOUL by Jake Belford (P2T3)
11:50 FOUL by Chris Czerapowicz (P2T4)
11:50 REBOUND (DEF) by Chris Czerapowicz
11:35 MISSED 3 PTR by Tyler Kalinoski
11:28 FOUL by Andrew Mcauliffe (P1T5)
With the issue corrected, Duke extends the lead to 20 at the half.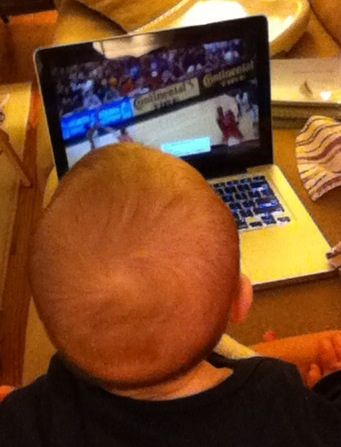 From the homefront, the score wasn't any better.
The second half brought more of the same. It didn't feel like a run (although the play-by-play may indicate otherwise), just a gradual separation that led to the ultimate 34 point difference. I remember Duke missing about four shots. 111-77 was the final.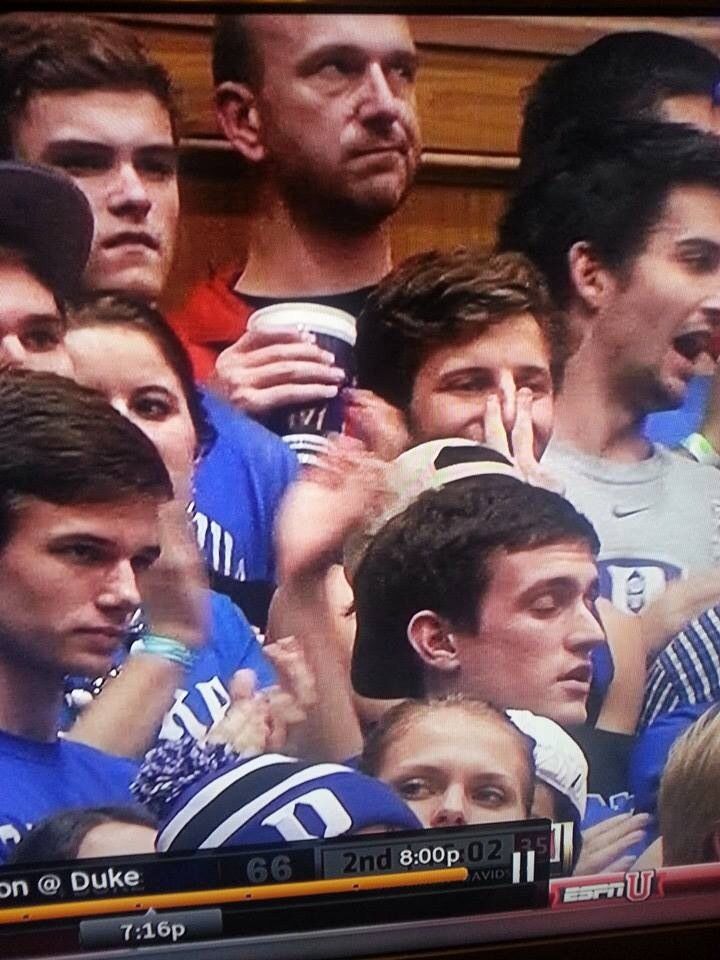 Conclusion- The Wildcats are going to beat the hell out of some SoCon teams this year. I haven't read the recap or message boards, but I walked out of there with some honest optimism. Brooks and Droney played great, with the leadership you'd expect from seniors. Underclassmen for the most part didn't seem intimidated by the hostile setting. Looking forward to the revenge game on Monday vs. Wisconsin-Milwaukee.
(Some recurring items we'll try to include in the blog)
Wardrobe:
Dorp- Black "Feed the Swede" shirt (he's still hungry), with recently purchased Davidson jacket.
Graveline- Red Davidson shirt, with grey Davidson sweatshirt with dark blue (!) lettering.

Dance Team: Are these girls Duke students? One of them looked like she was 12. Let's move on.
Next week: Wisconsin-Milwaukee on Monday. ECU at UNCG on Tuesday. Virginia at Davidson on Saturday.